Sophisticated Web Forms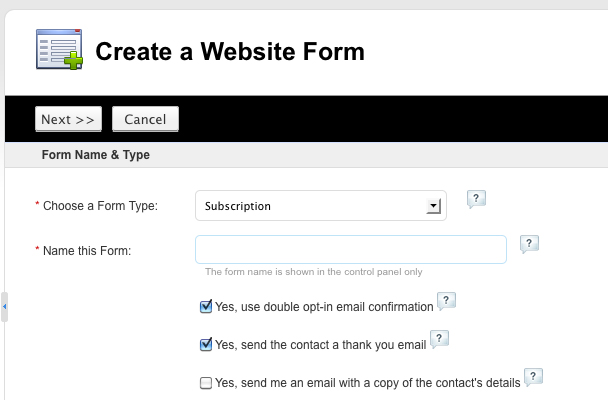 Easily create web forms to give to your webmaster to install on your web site allowing you to capture new subscribers, allow your subscribers to manage their preferences or encourage subscribers to forward your emails to others.
eConnect Email gives you a lot of flexibility in creating forms, confirmation emails, post-form processing pages and more. You choose from a WYSIWYG editing environment or work with source code to make them exactly how you want them. Just hand your HTML to your webmaster and they can easily install it on any web site. Your webmaster can embed any form into any web site and take over complete control of the look-and-feel! Create custom fields to include on your form to collect whatever data you wish. eConnect Email will capture new subscribers into your account and even email you the results if you wish to be notified!
As an added layer of security, eConnect Email gives you the option to install CAPTCHA on your web forms and also captures the date, time and IP address where your subscriber signed up from, ensuring you have a paper trail of their opt-in request.
Resources
Can I make changes to a web form after it's already posted?
Can I add my custom fields to my subscription form's 'Thank You' page?
Can you help me to put my subscription form onto my website?