SunGard Family and Spousal
Appreciation Events 2011 and 2012
SunGard cordially invites you and a guest, or your family,
to the following client appreciation events...

Academy of Sciences - Tis' the Season for Science
Nov. 23, 2011 - Jan. 13, 2012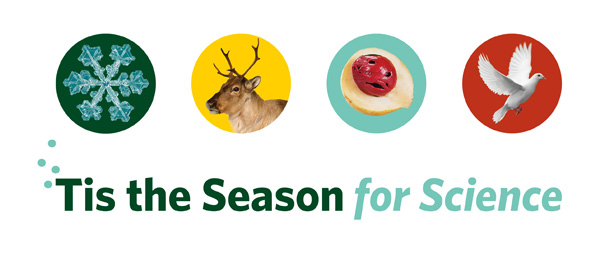 Celebrate Winter - snow flurries occur twice an hour in the Piazza.
Twelve Days of Christmas Bird Exhibit - partridge in a pear tree.
Snowman Theatre - immersive digital dome with shows on the Science of Snow around the World.
Live Reindeer - Reindeer Rendezvous in the east garden.
Spice Forest - live display of raw botanical spices – cinnamon, vanilla, nutmeg, & holiday favorites.
Holiday Nights - Holiday Cookie Decorating, Hot Chocolate & Holiday Beverages.
Penguins & Pyjamas Academy Sleepover - *special event.
Special SunGard Event - Tues. Dec. 13th, 2011

Academy of Sciences Wine & Dine
Sunday Dec. 11, Jan. 15, Jan. 29, Feb. 19, Mar. 11 - 6pm
One Hour Private Tour of Academy: Aquarium, Planetarium, Natural History Museum

VIP Access to 4-Story Rainforest

Reception & 3-Course Meal by Chef Loretta Keller of Moss Room

Visit to Gem & Mineral Vault not open to the public

Cirque du Soleil TOTEM
Tuesday Nov. 22, Dec. 6, Dec. 13 - 8pm




Tapis Rouge VIP Experience

Fine wines, hors d'oeuvres, desserts

Premium seating, complimentary parking, tapis rouge souvenier

Beach Blanket Babylon
Thursday Dec. 8, Dec. 13, Jan. 12, Feb. 9, Mar. 15 - 8pm




The world's longest running musical revue in theatre history. A zany musical pop culture and political spoof with extravagant costumes and one show-stopping number after another.

Front Cabaret seating at Club Fugazi

Dinner at Txoko Restaurant in North Beach

San Jose Sharks - Club 525 Suite
Thurs. Jan. 6, Tues. Jan. 31 - 7:30pm




Enjoy Dinner at MoMo's Restaurant across from
AT&T Park

Distinctive, chic, lavish

12 seats first 3 rows on glass

Open bar, dinner, dessert

Parking passes & complimentary Sharks Program

Progressive Dinner
Wednesday Dec. 7, Jan. 11, Feb. 22, Mar. 14 - 6pm




Private Limousine Service to dine each course at a different San Francisco Restaurant

First Course: Wine & Champagne - Bubble Lounge

Second Course: Appetizer - Oyster Bar at Waterbar Restaurant

Third Course: RN74 Michael Minna Fine Dining

Fourth Course: A Perfect Finish Upscale Dessert Bar

Fifth Course: Top of the Mark Skylounge - enjoy an evening of live jazz music

Cirque du Soleil Michael Jackson the Immortal
Tuesday Jan. 17th – 8pm




VIP Tickets to an electrifying production that unfolds the creative mind of Michael Jackson

Event hosted at the Oracle Arena in Oakland, CA

House of Air for the Kids
Saturday Dec. 10, Jan. 7, Feb. 11, Mar. 11 - 11am - 2pm




Family Appreciation Day at San Francisco's Trampoline Park

Trampoline Park, Bounce House Access, Dodgeball Tournament

Pizza Lunch

US Open Golf - San Francisco
June 14 - 17, 2012




Olympic Club, Daly City, California

SunGard Hospitality Package

Trophy Club Passes

US Open Gift Bag

More details to come

Americas Cup - San Francisco
2012 & 2013




America's Cup World Series Regatta Events - Aug. 11 - 19, Aug. 27 - Sept. 2, 2012

Louis Vuitton Cup Challenger Series - July 2012

America's Cup Finals - Sept. 7 - 22, 2013

SunGard Hospitality Package

Dedicated private table for 10 in hospitality venue

More details to come...

Michelle M. Koert
Strategic Account Executive
SunGard Availability Services
Address: 2481 Deerwood Dr. San Ramon, CA, 94583
Phone: (858) 829-8198
Email: Michelle.Koert@SunGard.com